All of Mooch's cakes begin as "blank canvases", ready to customize into a unique design for your event. Megan will work with you to create a cake that suits your guest count and budget. Customization and multiple design elements are welcomed and encouraged.
Pricing is based on the different elements of the design and may vary from cake to cake. Many of the cakes shown incorporate multiple designs in one.
Megan would love to see any cake-spiration photos that can guide her in creating the perfect cake for you.
Every cake is unique, just like you.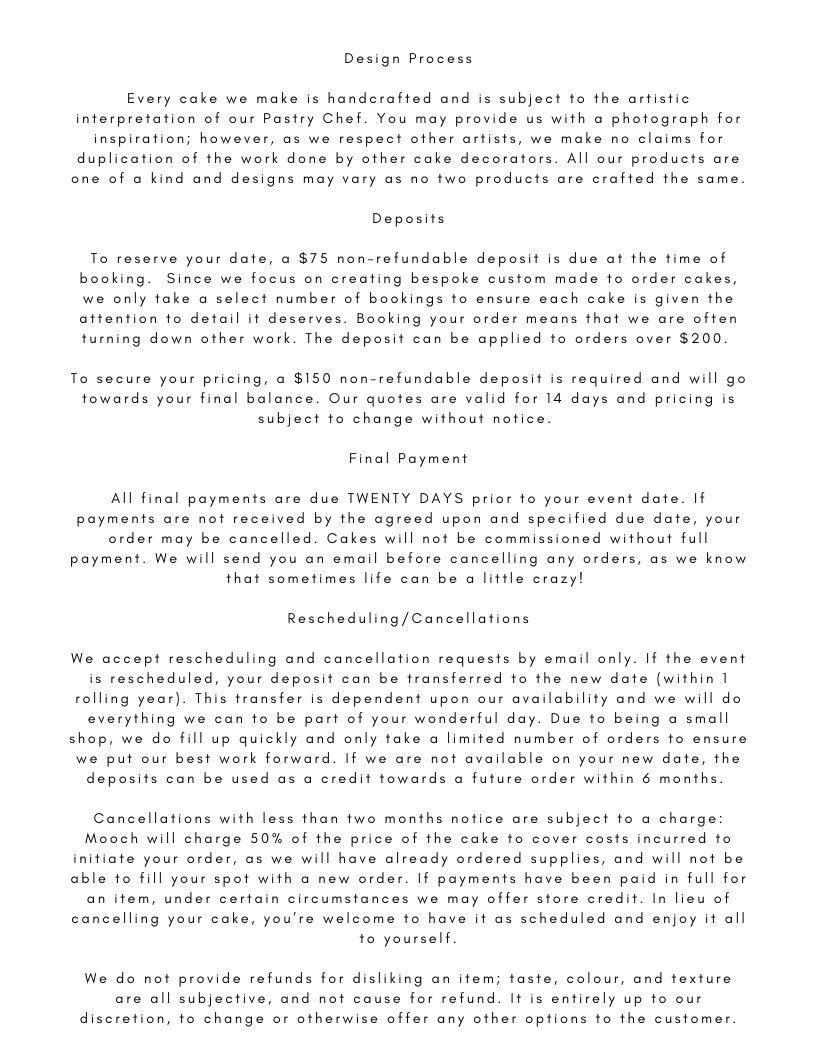 Tiered Cakes with Fresh Florals
Cakes with Marbled/Coloured Buttercream