Mooch's 6″ Classic and 6″ Double Stack Mini Cakes are perfect for birthdays, elopements, baby showers or any other gathering where a beautiful cake is needed.
Wondering what the difference would be between our Classic and Double Stack Mini Cakes? Here is an example of a similar style of cake in both sizes:
Mooch will always try our best to be part of your celebration- big of small, however due to the bespoke nature of our cakes, there are limited spots available and tend to book up quickly and in advance.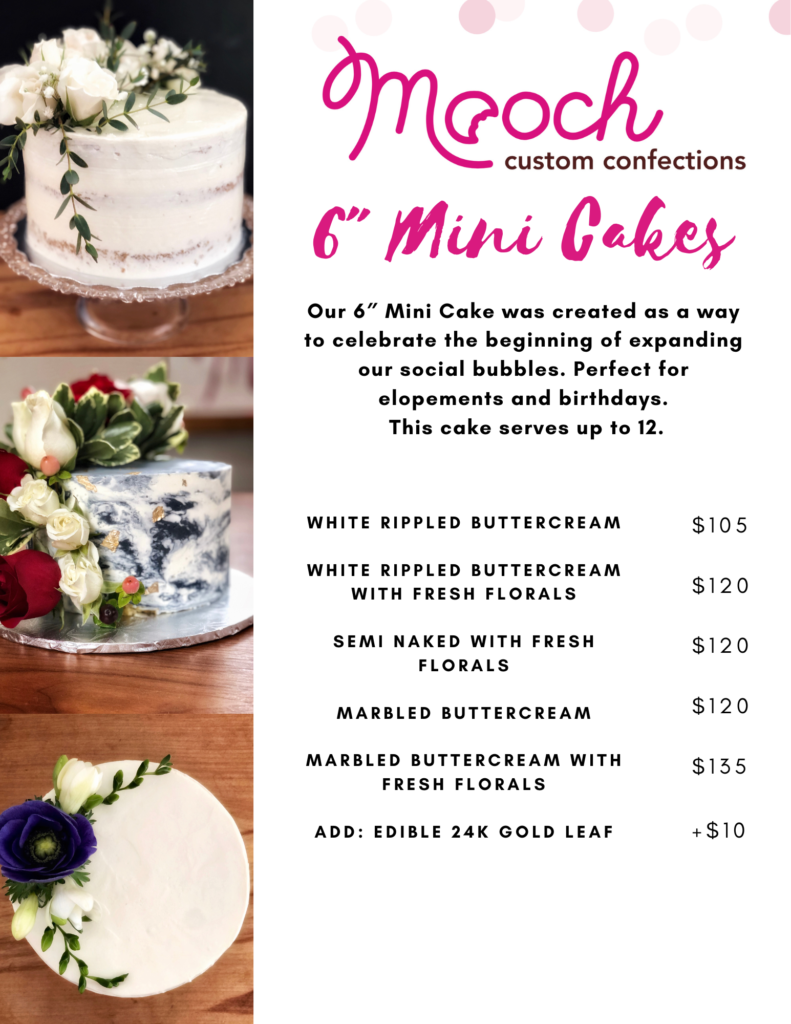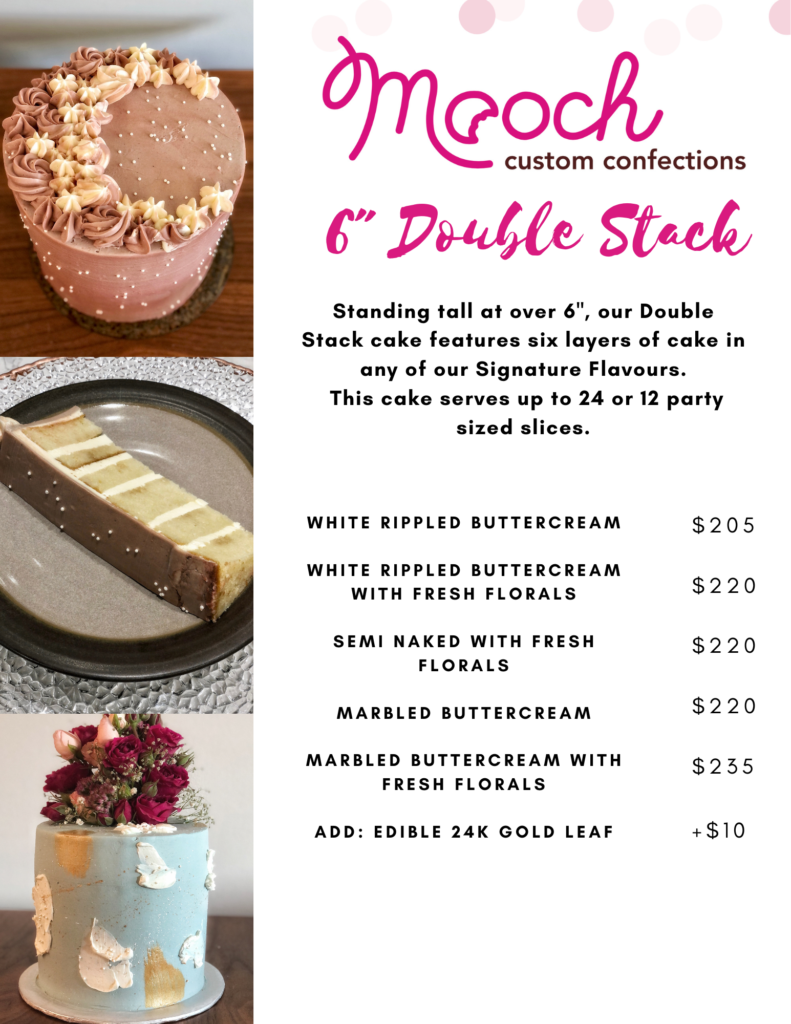 Please note: Forms are REQUESTS and are not confirmed orders until Megan has verified availability and received payment.
Not to worry, she will let you know within 24 hours of receiving your request.