All you need is an idea, and we'll work with you to design an all buttercream cake that is one of a kind.
Drop us a line to begin working together to make your tiered cake dreams come true.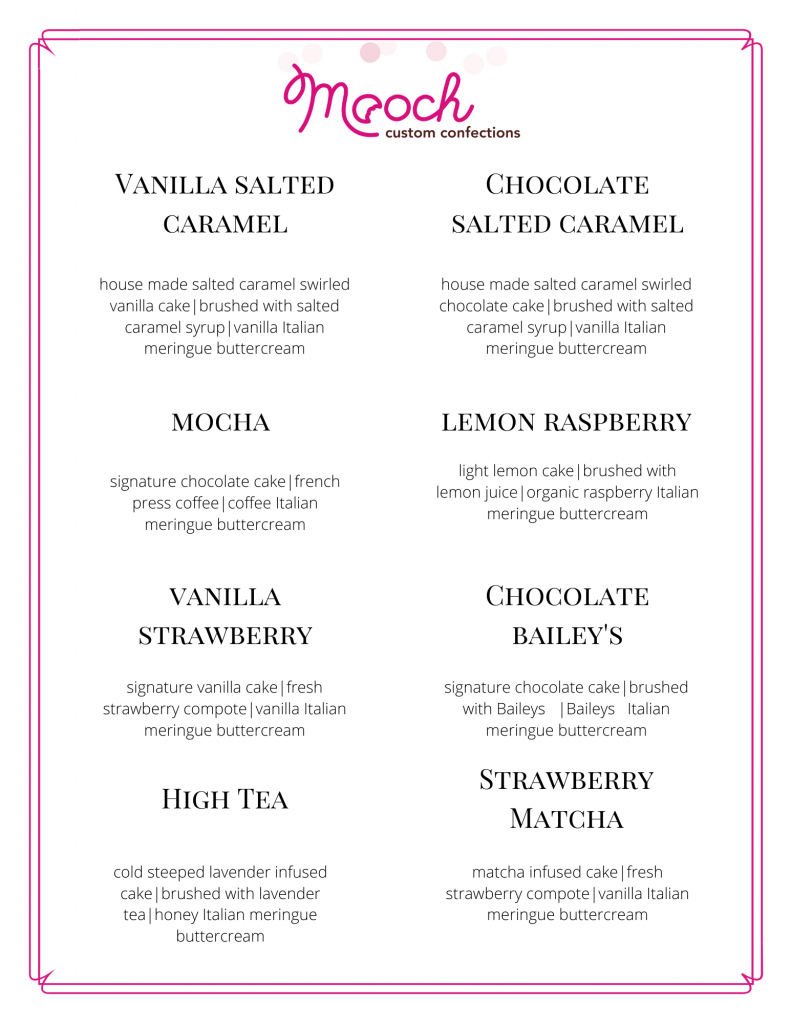 Our Seasonal flavours:
(+.50 per serving)
Chocolate Velvet (GF)-A single layered, rich and decadent cake that is so good, you won't even know it's gluten free
Rum, Rabbit, Rum-carrot cake with rum soaked raisins, and ginger cream cheese Italian buttercream filling
After Midnight-chocolate cake brushed with Bailey's Irish cream, mint Italian buttercream filling
SINCE ALL CAKES ARE MADE TO ORDER, WE WOULD LOVE TO MAKE A FLAVOUR SPECIALLY CREATED FOR YOUR EVENT. 
Here are more of our favourite cakes…